The indicator
Timeless gives you a generic idea of what part of the day you're in: morning, lunch time, noon etc.
The current indicator shows a range between 8am and 12pm. The actual time can be anything in between.
By making the clock less specific, it reduces the sense of dread some hours of the day might give you.
Customizable ranges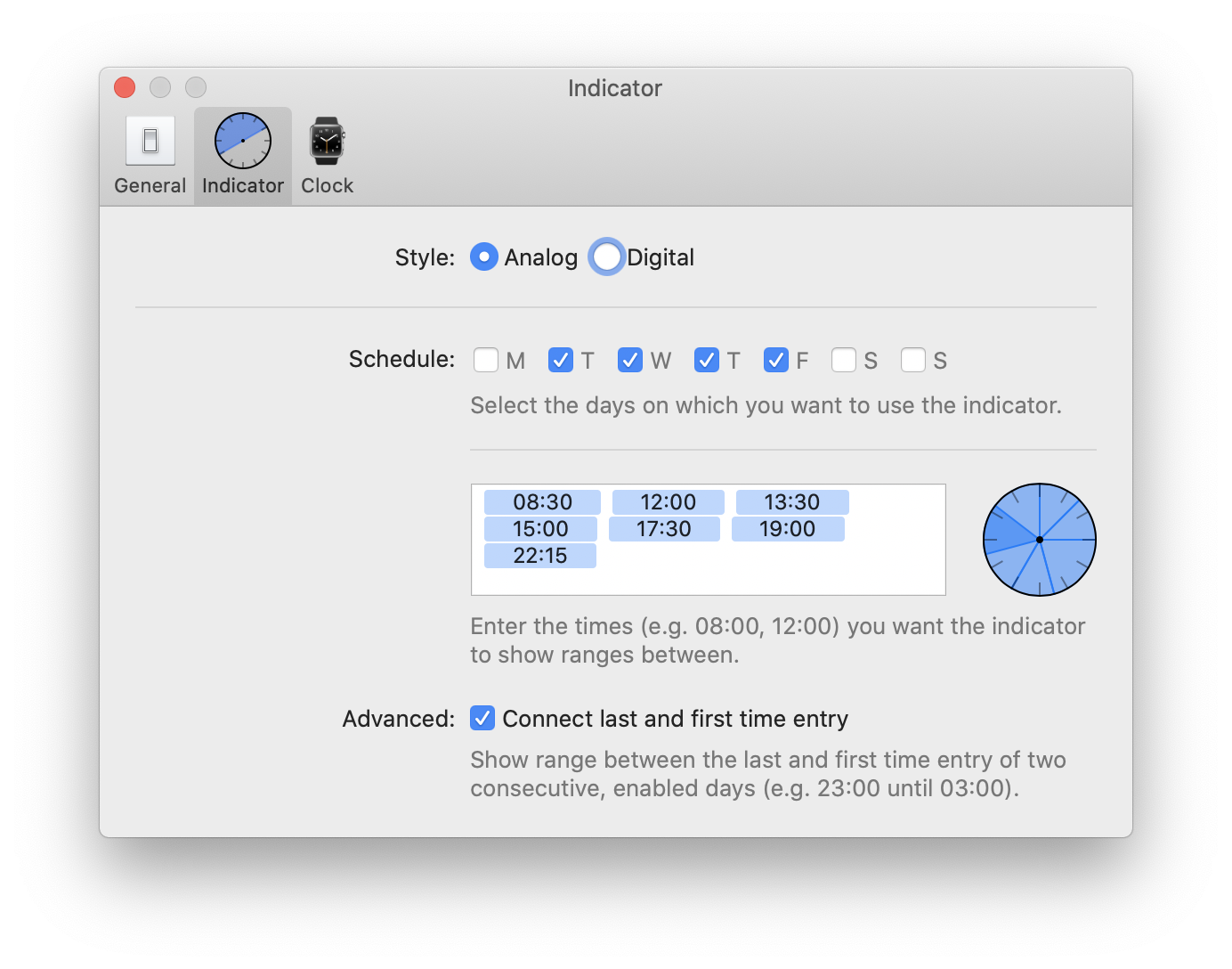 Time ranges are very personal. The preferences screen allows you to setup segments that suit your day.
The indicator will benefit you most on work days. If you're not working you might want to disable it. Customize the schedule to reflect your week.