Unnoticed — until you need it
CleanMyDrive 2 is always at hand — just a lightweight interface that takes up little space and practically no system resources. It works for you around the clock so you have easy access to all your drives.
It works for all your drives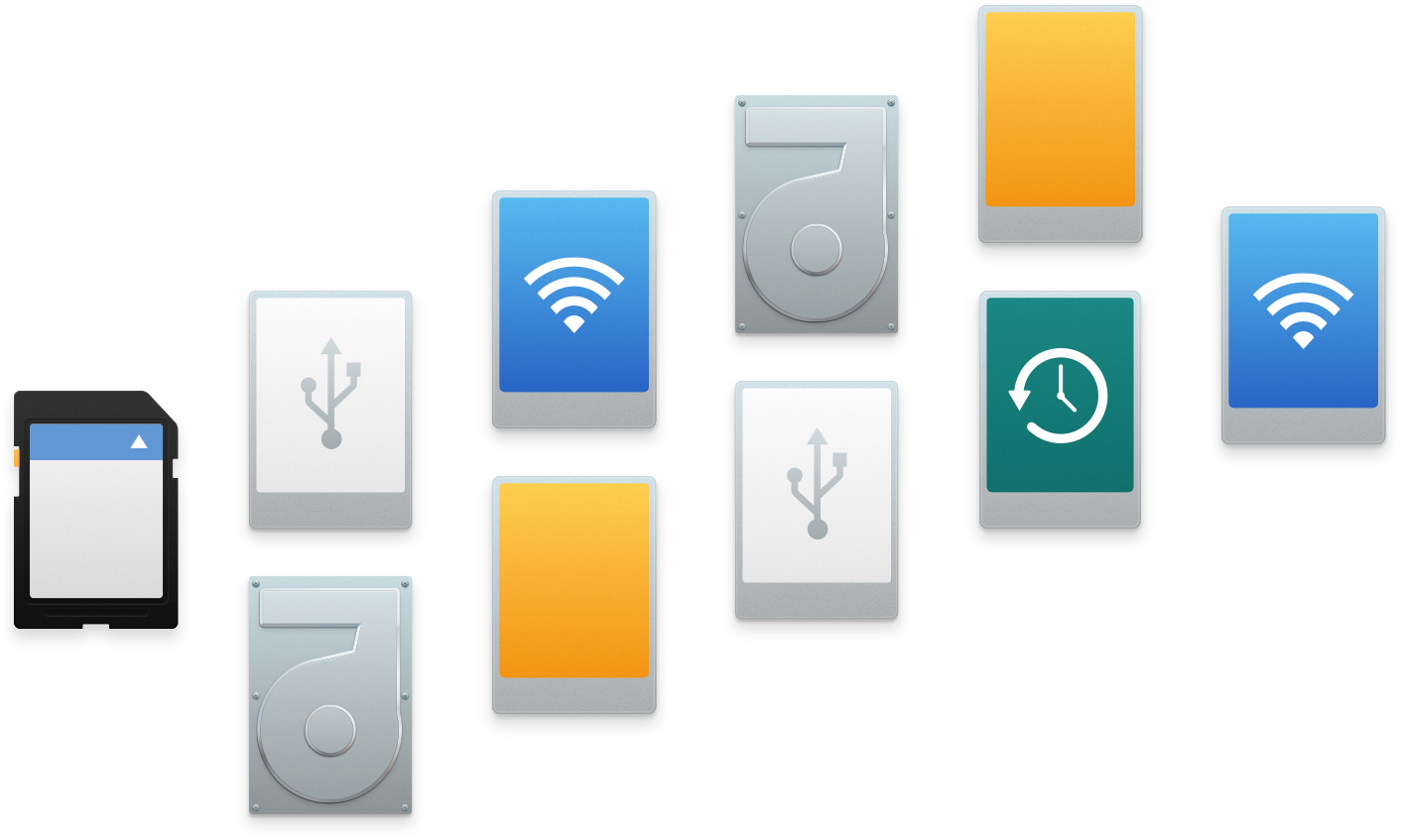 Is your camera's SD card not writing as fast as it should? Your USB stick won't connect to some devices? CleanMyDrive 2 works with SSD, external hard drives, SD cards, USB flash drives and pretty much anything that stores files.
Know what takes up space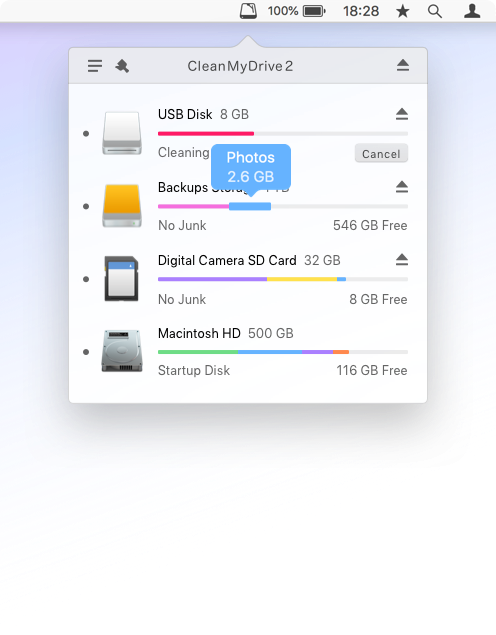 Not only do you get to see how much space is taken up on each drive, but also what's on them. CleanMyDrive 2 shows the storage bar for each of your external drives. Just like Mac's native bar for the internal drive, you get to see types of files and how much they hog.
Clean hidden junk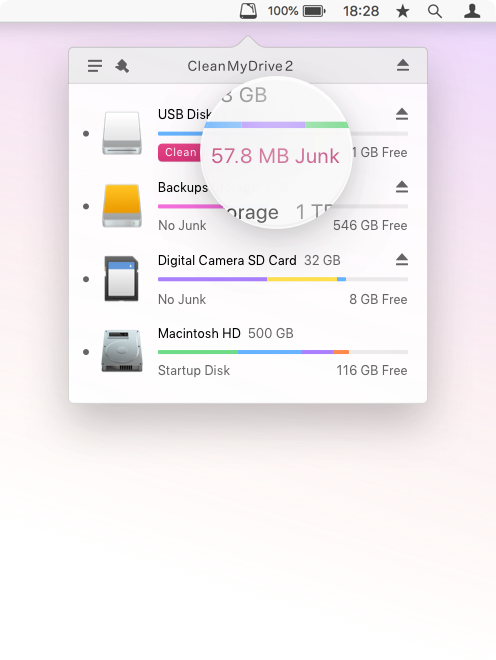 CleanMyDrive 2 cleans up files which are otherwise hard to get rid of. Such as service files created by macOS and Windows that corrupt your external drive's compatibility with other devices. Most of them are hidden. Others are visible, but hard to delete. And all of them mean trouble.